Thursday, December 13, 1990
Hey there you Local Yokels, I have a sale you need to know about!
Noir Leather one of our Favorite home grown hot spots is having a Holiday sale!
I posted the add below but if you clink on the coupon link under the add it will take
you to print a page where you can print out a coupon and save some cash!
Have fun and buy me something cool!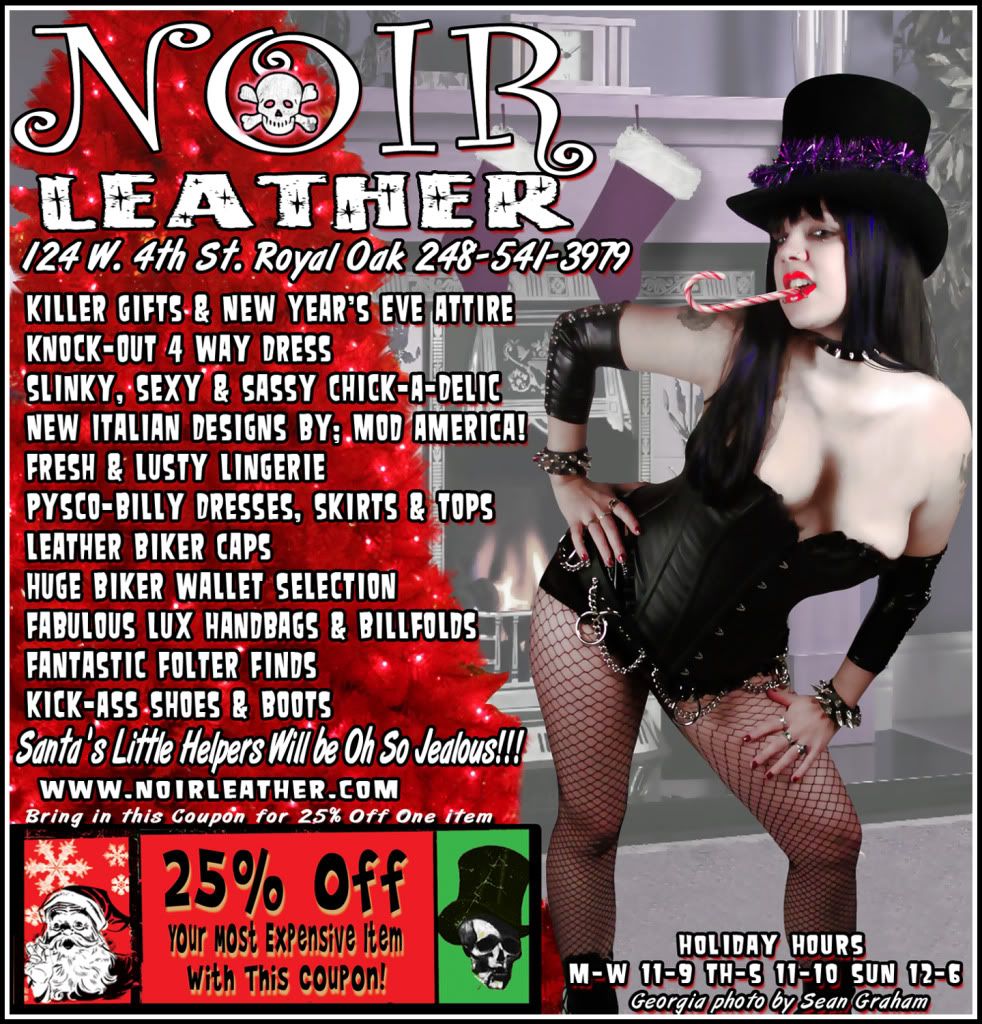 NOIR LEATHER COUPON